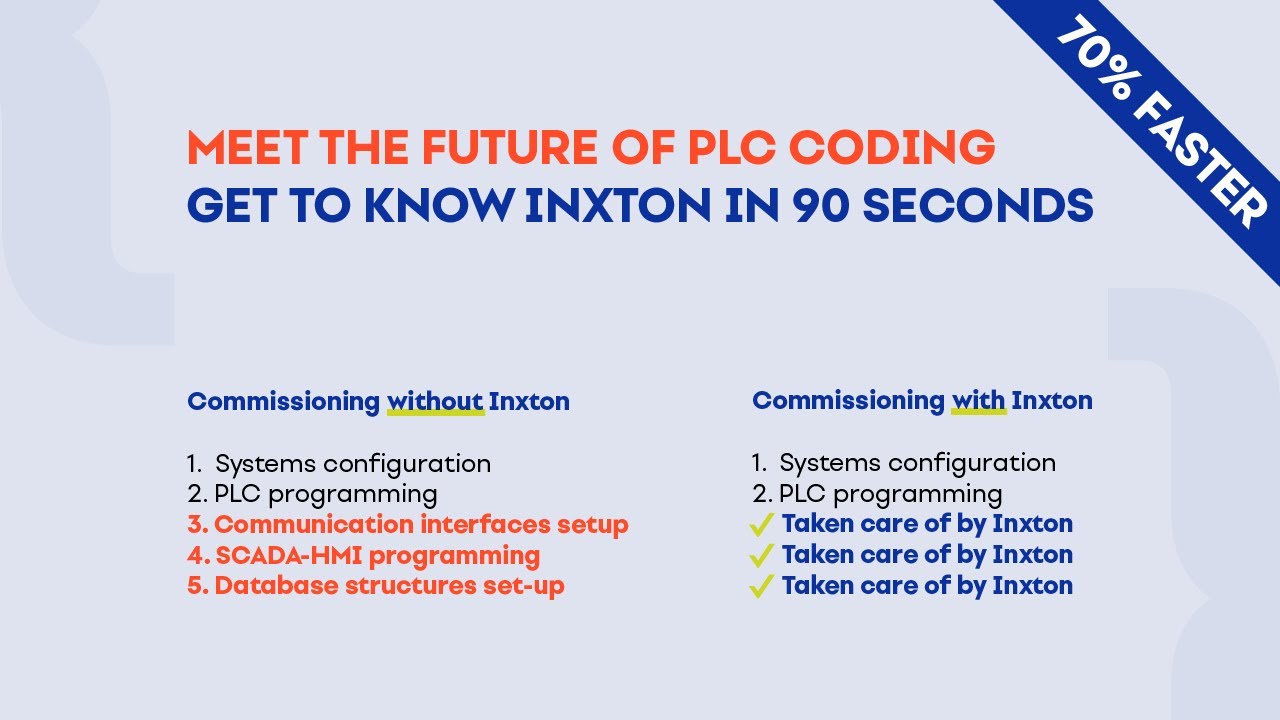 PLC's gateway to the PC world
Inxton is a set of tools and libraries that work with Visual Studio and Twincat 3 to bridge the gap between PC and Beckhoff PLC programming. The core of the framework is a transpiler that creates a twin representation of your PLC program in the .NET environment.
All you need is Beckhoff TwinCat 3.
Why Inxton?
Faster work
With its advanced features, such as the auto-generated UI or built-in journaling, Inxton will allow you to build more complex projects in a fraction of the time.
Easier changes
Enjoy fast and cheap scaling at any stage of your product's life cycle with a single point of change — we are talking minutes instead of hours!
Fewer errors
Use object-oriented programming to enhance your code quality, reduce dull and routine activities, and easily unit test when you are finished.
Complex projects
Bring rich visualization and data to a project of any size. Enable fast and cheap scaling at any stage of the product's development and life cycle.
Dull work automation
With the majority of the code being auto-generated; programmers can focus on what is really important — thinking about code structure instead of tedious copy and pasting.
Easy to use
Inxton makes assembly lines easier to navigate with an HMI user interface that follows the design principles set by Google.
Inxton is a set of tools and libraries
that are compatible with
TwinCAT 3
From Beckhoff — a leader in industrial automation.
Visual Studio
Widespread IDE for every programmer from Microsoft.
.NET and .NET ecosystem
Rich, mature, and a proven open-source software framework.
How does Inxton work?
In four simple steps.
Code in TwinCAT 3
Run the Builder
Extend the solution in .NET
Visualize & Collect Data in few clicks
"Inxton allows me to put the stress of doing repetitive tasks behind me while I am coding. It allows me to increase my focus on more meaningful work."
Start building your projects with Inxton now.
You do not need to have a PLC.
We know — changing the way you work can be challenging. That is why you can download a preview version of Inxton to try it out first — experience all the benefits with absolutely no commitment!